Casino Life Ukraine Center Casino Life Ukraine website is based in Ukraine and publishes content in Ukrainian, Russian and English languages. CLMU website is owned, operated and produced from our offices in Ukraine and England. The Casino Life Ukraine website is a user-friendly and content-rich site, bringing our readers all the current news in a timely, informative format. The casinolifemagazine.com.ua is operated and managed along with all Outsource Digital Media Ltd websites from our office in Ivano-Frankivsk, Ukraine.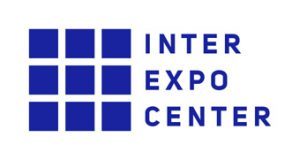 Inter Expo and Congress Center Exhibitions, Events, Emotions…The main goal of Inter Expo Center's team has always been to develop the already acclaimed exhibitions and, at the same time, to realise ideas and concepts for new events, related to the priority field of development of the Bulgarian and world economy, giving them power for business. Inter Expo Center (IEC) – Sofia is hosting the biggest international and local congresses, trade exhibitions, as well as every significant event conducted in Sofia.Using appropriate visual transformations IEC builds vivid, contemporary and ever-changing portrait of the congress halls and creates the needed atmosphere for the participants and the audience. IEC-Sofia is a proud member of UFI-the Global Association of the Exhibition Industry и CEFA-the Central European Fair Alliance.

Spectrum Gaming Group is an independent, globally respected research and professional services firm serving public- and private-sector clients since 1993. Spectrum brings wide industry perspective to every engagement, having worked in in 47 countries. Employing renowned experts in every facet of the gaming industry, Spectrum serves state and national governments, casino operators, regulators, developers, investors, law firms, and other gaming-related professionals and stakeholders. Our services include market analyses, feasibility studies, regulatory consulting and due-diligence services. We do not tell clients necessarily what they want to hear; we tell them what they need to know. Spectrum has offices in Atlantic City, Bangkok, Guangzhou, Hong Kong, New York and Tokyo.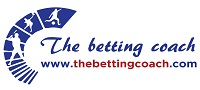 The Betting Coach
The Betting Coach is the website dedicated to sports and gambling information.
www.thebettingcoach.com (free online in Italian and English) is owned by D.D. Media Group, a world leader in creating sports blogs for betting providers, link building and strategic marketing for its partners. Dynamic and a reference point for millions of users on social networks, the site collaborates with the best betting companies and publishing groups and is a partner of the largest and most attended gaming sector meetings in the entire international scene.