Language
The official language in the country is Bulgarian. Russian is widely spoken by the older generations, while English is popular among younger people.
Visa
For more information regarding visa regime in Bulgaria and visa services, please visit the page – Visa Services.
COVID 19
Information for travelers upon entry in the Republic of Bulgaria
Currency
The national currency of Bulgaria is the Bulgarian Lev (BGN). It has been tied to the Euro by a currency board since 1997 (1 Euro = 1.956 BGN).
If you plan on using your credit card in Bulgaria, it is recommended that you bring your pin code with you as it happens some of the companies nowadays to ask their clients to type in their pin codes in order to authorize transactions and minimise fraud. ATMs are available for cash withdrawals throughout the whole country. Of course you can get cash from any local bank branch as well.
Exchange rates by the Bulgarian National Bank http://bnb.bg/
Tipping
Tips are almost never included in the price of goods and services in Bulgaria so if you feel satisfied with what you get, don't hesitate to add an extra buck. Normally, we would advise you to leave a tip that is somewhere in the 10% range.
Oh, and one more thing: the prices of all goods and services in Bulgaria include 20% VAT.
Time
Local time in Bulgaria is +2 (GMT)
Business hours
The official business hours of most companies and administrative institutions in Bulgaria are from 9am to 5pm, Monday through Friday. This includes banks, ministries, post offices, libraries, etc. However, 99% of the supermarkets, shops and bookstores have longer business hours and are open on weekends as well. Restaurants, bistros and pubs are usually open seven days a week from say 11am until midnight (at least). And please don't expect the night clubs and discotheques to close before dawn.
Safety
Bulgaria is a reasonably safe country. It is recommended to take normal precautions as everywhere else when travelling.
Water
The tap water in Bulgaria is drinkable and tastes fine. We do realize, however, that taste is a highly subjective thing so if you don't feel absolutely sure about this, you can just opt for one of the many different brands of mineral water sold in the nearby supermarket. Bulgaria's got hundreds of mineral springs that produce high-quality bottled water, so it is pretty safe to say that you will get the taste you want. We promise.
Electricity
All power outlets in Bulgaria provide 220 V (50Hz) AC and the Schuko AC power plug and socket system is regarded as the standard one in the country. It is compatible with europlugs.
Telecommunications
Phones:
Country Code: 00359
Area Codes: 00359+
Sofia – (0)2
Plovdiv – (0)32
Varna – (0)52
Burgas – (0)56
Ruse – (0)82
Stara Zagora – (0)42
Veliko Tarnovo – (0)62
When calling from abroad, dial the country code first and then the area code. If you are in the country and you wish to make a long-distance phone call just pick the relevant area code and add a 0 in front of it.
Mobiles
There are three major mobile phone network providers operating on the territory of Bulgaria: A1, Telenor and Vivacom.
They all provide decent services but due to their affiliations to different international telecommunication groups the price at which you will get them may vary substantially. So if you intend to use your own cell phone during your stay in the country, make sure you are well aware of the roaming fees you are charged and always pick the cheapest option. This will surely prevent you from getting extremely upset at the end of the month when the mobile phone bill arrives.
Att
ractions
The fre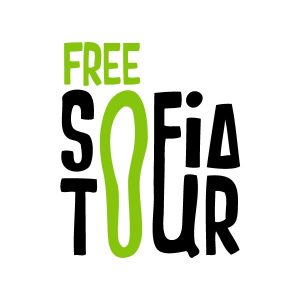 e English language sightseeing walking tour of Bulgaria's capital, organized by a non-profit organization. http://www.freesofiatour.com/
The Free Sofia Tour expects its guests thrice a day every day. The best attraction in Sofia according to TripAdvisor users. Approved by Tourist Service Municipal Company at Sofia City Municipality. The sightseeing tours of Sofia are organized by guides from a non-profit organization. Every tour is both fun and educational, the perfect introduction to the city and its thousands of years of history.
The route is indicative. Tours run all year long despite the weather.
Every day, thrice a day
Mon-Sun: 11 AM & 2 PM & 6 PM
No reservation required!
Duration: around 2 hours
Start: Palace of Justice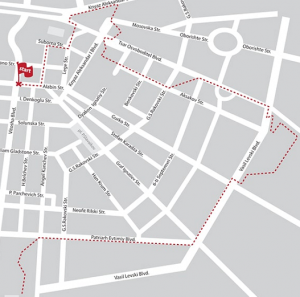 1 Start: Palace of Justice
2 Sveta Nedelya Church
3 Coat of arms of Sofia
4 Saint Sophia Statues
5 Church of St Petka of the Saddlers
6 Largo Square Ruins
7 Banya Bashi Mosque
8 Sofia Synagogue
9 Bath / Museum of Sofia
10 Mineral Waters
11 Council of Ministers
12 Former Communist Party Headquarters
13 Presidency
14 Rotunda of Saint George
15 City Garden
16 National Theatre Ivan Vazov
17 National Gallery (Former Royal Palace)
17 Russian Church and Military Club
18 St. Sofia Basilica
20 End: St. Alexander Nevsky Cathedral
Food & Beverage
---
Restaurants
Traditional Bulgarian Cuisine
Hadjidraganov's Houses Restaurant
75 Kozloduy str., phone: +359 2 931 31 48, info@kashtite.com, www.kashtite.com
Working times: 11:30 – 02:00.
Chevermeto
1 Bulgaria Blvd., phone: +359 2 963 03 08, chevermeto@chevermeto-bg.com, www.chevermeto-bg.com
Working times: 12:00 – 24:00.
Manastirska Magernitsa
67 Khan Asparuh str., phone: +359 2 980 38 83/0899 94 94 00, www.magernitsa.com
Working times: 11:00 – 02:00.
French cuisine
L'Etranger
78 Tsar Simeon str., phone: +359 2 983 14 17/0887 523 376, bistrot_letranger@hotmail.com, http://www.bistrotletranger.com/ 
Working times: 12:00 – 22:00, Saturday 18:00 – 22:00, Sunday – closed
Mediterranean cuisine
San Remo Restorant
89B Vitosha Blrd., Millennium Center, phone: 02/488 4 999, san.remo@pmrestaurant.bg, www.sanremorestaurant.bg
Working times: 11:00 – 00:00
Capo Mediterannean restaurant
14 Saborna Str., phone: 981 17 94/0897 806 390, office@kumbare.com, www.kumbare.com
Working times: 11:00 – 23:00
Asian cuisine
888 Taste Show Asian Cuisine
89B Vitosha Blrd., Millennium Center, phone: 02/488 4 999, 888asian@pmrestaurant.bg, https://888restaurant.bg/
Working times: 11:00 – 00:00
Bars
Club Black and White 
89B Vitosha Blrd., Millennium Center, phone: 02/488 6626, black.white@pmrestaurant.bg, https://www.pmrcasino.com/bg/restaurant/club-black-and-white.
Working times: 10:00 – 02:00.
The Apartment
68 Neofit Rilski str., phone: 0886 655 093
Working times: 12:00 – 02:00.
https://apartmental.business.site/
Motto
18 Aksakov Str., phone: +359 2 987 27 23, motto_bg@hotmail.com, www.motto-bg.com.
Working times: 10:00 – 02:00.
Tobacco Garden Bar
6A Moskovska Str., phone: +359 2 989 46 96.
Working times: 09:00 – 06:00.
https://www.facebook.com/TobaccoGardenBar
Night Clubs
Gramophone club
6 Budapest Str., phone: +359 2 981 14 10/0878 146 353,
Working times: 00:00 – 24:00.