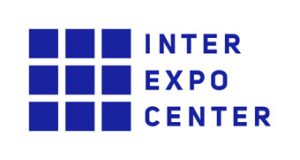 Inter Expo and Congress Center Exhibitions, Events, Emotions…The main goal of Inter Expo Center's team has always been to develop the already acclaimed exhibitions and, at the same time, to realise ideas and concepts for new events, related to the priority field of development of the Bulgarian and world economy, giving them power for business. Inter Expo Center (IEC) – Sofia is hosting the biggest international and local congresses, trade exhibitions, as well as every significant event conducted in Sofia.Using appropriate visual transformations IEC builds vivid, contemporary and ever-changing portrait of the congress halls and creates the needed atmosphere for the participants and the audience. IEC-Sofia is a proud member of UFI-the Global Association of the Exhibition Industry и CEFA-the Central European Fair Alliance.
---
Spectrum Gaming Group is an independent, globally respected research and professional services firm serving public- and private-sector clients since 1993. Spectrum brings wide industry perspective to every engagement, having worked in in 47 countries. Employing renowned experts in every facet of the gaming industry, Spectrum serves state and national governments, casino operators, regulators, developers, investors, law firms, and other gaming-related professionals and stakeholders. Our services include market analyses, feasibility studies, regulatory consulting and due-diligence services. We do not tell clients necessarily what they want to hear; we tell them what they need to know. Spectrum has offices in Atlantic City, Bangkok, Guangzhou, Hong Kong, New York and Tokyo.
---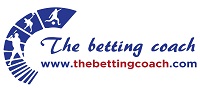 The Betting Coach is the website dedicated to sports and gambling information.
www.thebettingcoach.com  (free online in Italian and English) is owned by D.D. Media Group, a world leader in creating sports blogs for betting providers, link building and strategic marketing for its partners. Dynamic and a reference point for millions of users on social networks, the site collaborates with the best betting companies and publishing groups and is a partner of the largest and most attended gaming sector meetings in the entire international scene.
---
b2bmedia.bg is a division of b2b Media Group – one of the leading business news and information organizations, recognized for its authority, integrity and accuracy, which provides a broad range of business information, news and services. The b2bmedia.bg site incorporates the entire news flow in the economic and financial sphere. Daily the web portal accumulates over 300 news – in Bulgarian and English language. b2b Media organizes business events on a monthly basis – including discussions, conferences and business competitions.
---
BESCO – The Bulgarian Startup Association is a non-governmental organization that acts as a bridge between startups, private and institutional investors, the government and other stakeholders in the innovation industry.
---


CalvinAyre.com is the most trafficked gambling industry news site with an average of over 100k unique users and 300k page views a month. We cover the global gambling industry from Las Vegas to Macau to Australia and everywhere in between. Our readers are a unique mix industry professionals, gamblers and media looking to stay on top of this fast moving industry. If you're interested in raising your brands awareness in the global gambling industry, please contact us Advertise@CalvinAyre.com and we'll customise a package suited to your needs.
---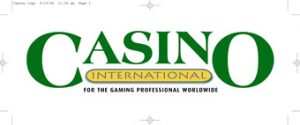 Casino International is the specialised monthly magazine for the Casino Industry professionals all over the world. Its mission is to bring news, in-depth features, events and products direct to casino managers and operations, and to be the forum to discuss the major topics of the moment. Casino International has become the indispensable international business-to-business publication of the casino industry.
---

Casino Life and Business Magazine is the first and the most important gambling industry magazine in Central and Eastern Europe being granted twice with the "Best iGaming Press in the Region" in Budapest, Hungary in 2016 and 2017, and nominated twice as "Best Industry Publication" in London, UK in 2011 and 2012.
The magazine is the perfect tool for both manufacturers/service providers to promote their products and for operators to promote their sites or events, being the gateway to the local and international gaming industry.
The magazine is present to more or less all the important gaming events in world as a media partner.
Casino Life and Business Magazine is the promoter of the casinos industry and gambling in the region, each issue containing sections dedicated to the gambling places, famous international casinos, new games or slot-machines. Famous players, public persons, people that matter in the contemporary business world share their experience and opinions in the interview section.
---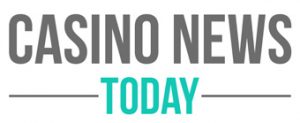 Casino News Today provides daily information from wide world of gaming. Our team does everything to ensure that you get the best and reliable news. We know how important it is to be the first to know, we also know the consequences of not having information on time. That's why we cooperate with numerous companies associated with the casino business in order to provide first-hand news on multitude of topics. Our goal is to provide views, comments and statements that come directly from the source, so that our readers can see the bigger picture.
---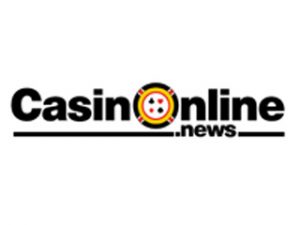 Casinonline.news is one of the biggest and most innovative news website available in Belgium and Holland. Their goal is to inform and write as much as there is to know about the online gambling industry. Reviews, tips, news, special offers and more.
---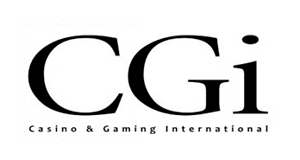 Launched in 2005 as a premium quality, strictly editorially led B2B publication for the Casino, Gaming and iGaming sectors, CGi quickly established itself globally as one of the most respected and well-read publications in the industry which eventually saw the publication being named as Magazine of the Year at the 2011 International Gaming Awards.Officially supported by the industry's leading associations, commissions, governments, providers and events, CGi continues to reflect on the variety of corporate policies, methods and styles informed by contrasting cultures and customs, to illustrate the industry's growing global character and development across established, consolidating and newly emerging markets.
---
CROSS Information Agency was created in 2002. Over the years, CROSS successfully established itself on the Bulgarian media market by providing up-to-date and objective information to its readers and partners. The agency is a preferred source of information for both print and electronic media, as well as government institutions and NGOs in Bulgaria. CROSS Agency offers full media monitoring and media analysis as well. The quality of the services and the customer relations are the main reasons why companies choose CROSS as a partner, because CROSS is a partner that listens, understands and works with you in the name of your success.
---
EEG focuses on getting professional services regarding the East European Gaming market. News, Legal updates by region, Advertising, Marketing, Licensing and PR services for your brand's exposure in the demographic. You can count on our honest and hard work to shape and develop this part of Europe.
---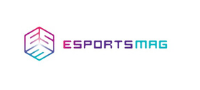 eSportsMag is the first newspaper in Italy skilled in the eSports world. That is, electronic sports, represented by video game competitions. A constantly evolving world, with an extraordinary and constantly growing audience, in Italy and in the world. Despite the large number of websites or web pages talking about eSports, there was not yet a newspaper fully dedicated to the subject. The publisher Gn Media filled this gap, skilled in digital and traditional publishing products with long experience in gaming world, where it is already a leader through the GiocoNews.it network, the most read in Italy and among the main international media.
---
Since its launch 7 years ago, Fortunaweb became the largest Hungarian language news portal on gambling. The site covers all kinds of gambling including lottery, sportsbook, poker, casino, VLT's, scratch card as well as supplying information on the Hungarian and the international gambling industry. Fortunaweb started its Romanian and English versions a few months ago, and a Serbian version is also under development.
---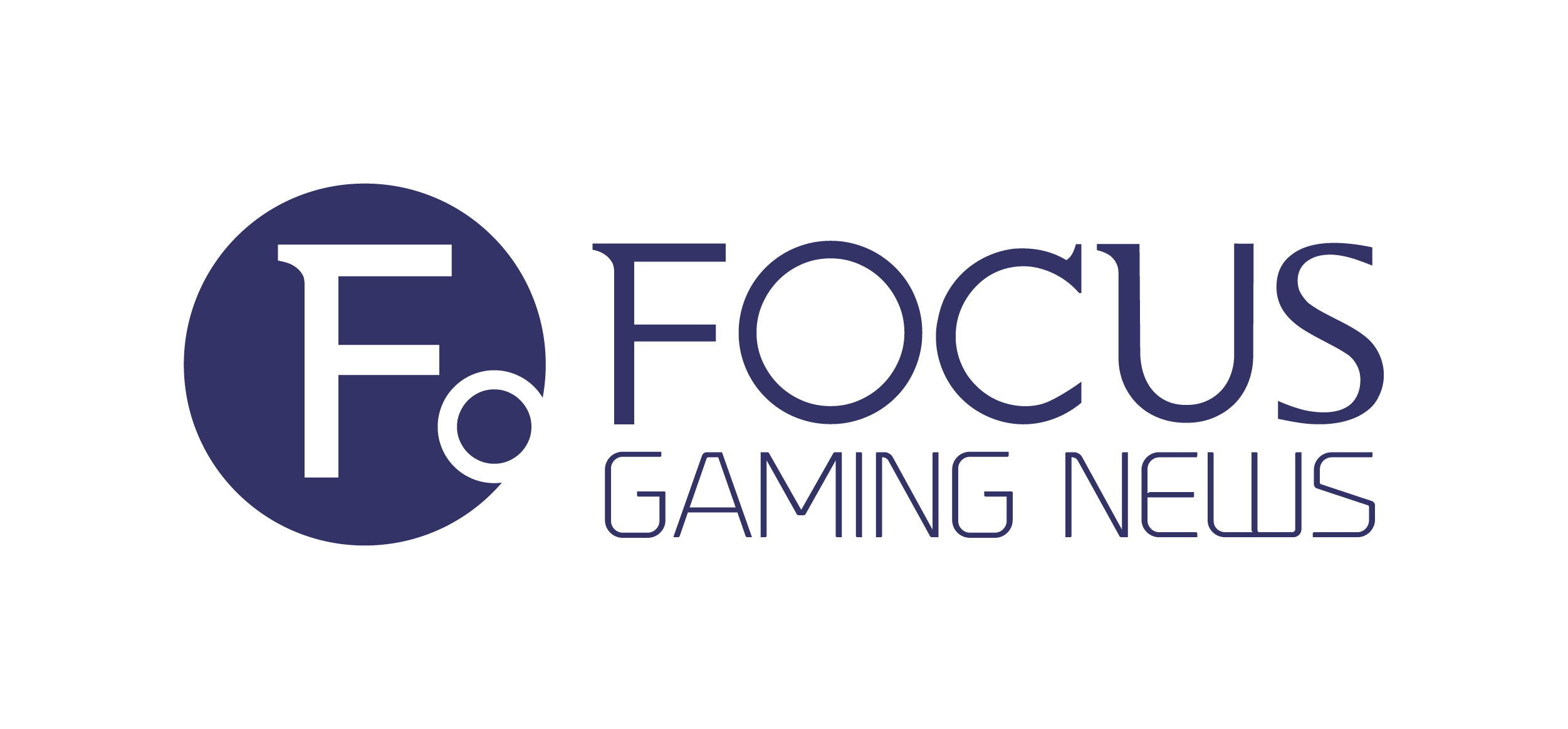 Focus Gaming News is a media group that produces a daily digital newspaper aimed at international gaming executives. This communication tool is monthly visited by more than 100,000 readers around the world and delivers up-to-date news from the gaming and iGaming businesses. The newsletter is daily received by more than 20,000 subscribers and it features news on casino, regulation, legislation, sports betting and online gaming, as well as reports on the latest products and trends, interviews with key specialists, and more.
---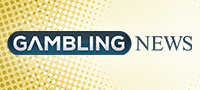 GamblingNews is the gambling industry's most trusted online source for the biggest casino, poker, sports news headlines around the globe. With an expansive portfolio of media source partners, their team of experienced writers work around the clock to provide 24/7 news coverage of movements within the land-based gambling and iGaming space.
---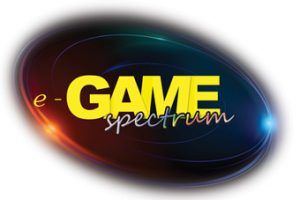 GAME SPECTRUM is an electronic magazine focused on the gaming and entertainment industry on the Balkans and in Eastern Europe. It covers various aspects of the gaming and entertainment business from new trends and technologies in the industry to regulatory issues and new market developments. Main objective of the publication is to inform timely and accurately all involved parties, including operators, manufacturers and players about news in the industry, present various opinions on current topics, introduce new products and companies. GAME SPECTRUM is oriented towards everyone involved in the gaming and entertainment business – casino operators, slot managers, gaming equipment manufacturers and distributors, legislative institutions, as well as everyone interested to keep up to date with the new developments in the industry.
---
Today, the G3 brand encompasses two websites, three digital publications, annual market reports, Apps for iOS and Android, tri-weekly email newsletters and independent market research through the G3-247.com domain. In total, G3 now has the largest international footprint of any gaming industry title. Readers can reach G3 through Google+, Twitter, LinkedIn and Facebook; G3Newswire.com daily online news service reaches 6,509 unique readers per day and G3-247.com supplies market research and independent gaming analysis to gaming executives around the globe 24/7.
---
Gaming & Leisure is the leading media company dedicated to the domestic and international gaming and hospitality industry for over a decade.  Gaming & Leisure's management periodical, Community News Executive Dashboard and G&L website provide a 360 degree view of the industry with an all-encompassing strategic editorial that focuses on all facets of business, operations and technology. The private G&L Roundtable forum hosts the industry's CXOs and principal business partners each year; among the many CXOs in attendance, the G&L Roundtable is honored to host the vast majority of gaming technology spend in North America. G&L is the media source of choice that industry decision-makers and business partners in over 45 countries rely on to make technology decisions, or discover business and operations best practices.
---
Global Gaming Business is the leading trade publication for the worldwide casino industry, showcasing cutting edge products and technologies emerging throughout every segment of the gaming industry. GGB is an official publication of:
Association of Gaming Equipment Manufacturers (AGEM) (North America)
 Global Gaming Expo (G2E)
 G2E Asia
 Global Gaming Women
 National Center for Responsible Gaming
Affiliated publications include Tribal Government Gaming, Casino Style, Progressive Products Preview (P3), and GGBNews, the premier online weekly gaming news report.
GGB also sponsors the annual Gaming & Technology Awards presented at G2E, and the Emerging Leaders program where 40 gaming executives under 40 years old are recognized for their talents every year at G2E.
---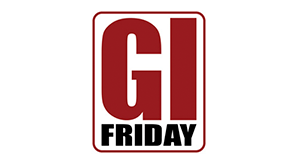 GI Friday is the industry's leading free weekly news resource from the producers of Gambling Insider, providing an executive brief of the most relevant news stories across the entire gaming industry. GI Friday is available in the Apple App Store, on Google Play and via email PDF.
---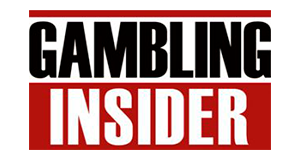 Gambling Insider is the premier event-driven B2B publication for the entire gaming industry. Full of current, compelling editorial, GI offers essential information to senior management worldwide, acting as an additional tool to advance their understanding of key strategic issues. Accessible to members via print, online, iPad/iPhone, Android devices, and Kindle Fire.
---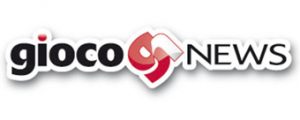 Gioco News  is a complete gaming network with a monthly magazine with international delivery because it is in Italian and in English language. It also has an online daily paper (www.gioconews.it) and two other specific online daily news dedicated to Poker and Casino worlds. Gioconews gives big attention to the gaming world and to the worlds connected with it, so it is present in the most important gaming centers, the Italian casinos and in meeting and gaming appointments in Europe. Gioconews always paid attention to the clients and to the companies that connect their brands to gaming.
---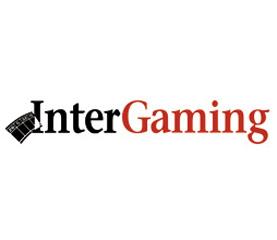 InterGame magazine provides unrivalled access to FEC and amusement arcade owners worldwide and their extensive budgets.Established for more than 20 years, InterGame is the longest-standing magazine serving the play-to-play / coin-operated amusements sector internationally. It has an extensive, continuously updated operator database and is recognised worldwide as the leading source of news and analysis for the industry. InterGaming Established as an essential read for global gaming executives, InterGaming carries the latest headline and product news, C-level interviews, operator / supplier forums and in-depth market analysis. Published in print and digital format with multi-platform distribution, it has a global reach of 12,000+ readers. It is distributed in print at more than 15 trade shows annually. iNTERGAMINGi Published bi-monthly, iNTERGAMINGi is read by thousands of online gaming executives around the globe. Each issue is full of industry news, analytical features, interviews with industry leaders and trade show reviews. It regularly includes regulatory updates and jurisdictional supplements. Each issue contains sections dedicated to the sports betting, casino gaming and affiliate sectors.
---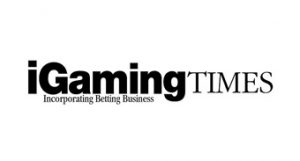 iGaming Times provides the most comprehensive insight and analysis coverage of the global betting and iGaming sector via its quality monthly magazine, website and dedicated social media presence.
iGaming Times, features the leading companies and thought leaders within iGaming and has regular columns dedicated to Casino, Esports, Sports Betting, Lottery, Politics, Retail, Comment and  Business.
iGaming Times with its informed writing, quality production and extensive distribution in both print and digital formats, represents a perfect partner for companies and brands wishing to build profile, enter new sectors or territories and market products and services.
---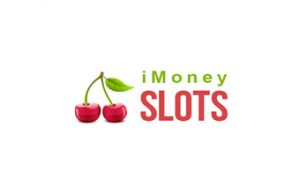 iMoneySlots is the place where the true player is able to find all information for the exciting gambling: the reviews of online slot games, casino software providers, rules, tips and strategies. The pages of the website include useful content about the cutting-edge online casinos and its ratings.
---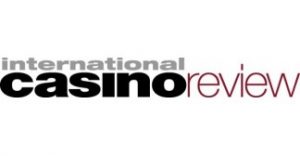 Casino Review is dedicated to servicing the business needs of the international casino industry through its high quality periodical, website and active digital presence.
With sections dedicated to Europe, Asia & Oceania, Africa & Middle East, North America, and South America, Casino Review provides global news coverage to match its global print and digital distribution. Owned by the full-service media consultancy and publishing house, GB Media Corporation, Casino Review represents the perfect partner for organisations wanting to market products and services to a truly global audience of buyers and influencers.
---


Login Casino is an online business portal that highlights the events of gambling industry. LoginCasino.com is a source of up-to-date and authentic information on gambling business, betting industry, e-sports and fantasy sports. LoginCasino is a magazine for those seeking opportunities to conduct legal business or expand into new markets. LoginCasino helps to find partners and investors, to learn about new products and concepts for the gaming and entertainment sectors.Our readers include business owners, casino operators and managers, as well as players. People involved in the gaming market, and those who study its developments.  Login Casinos is your way to success on Russian Market.
.
---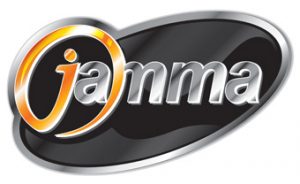 Founded in 2001, the Italian web magazine Jamma.it has immediately become one of the most important tools for the Italian operators that want to stay informed. Technical services, forum, legislative news, such as fiscal and commercial matters, and a wide range of gaming sector news and analysis pertaining to the global market are daily offered to everyone visiting our home page.
Details: Daily Contacts: 1.700.000; Pages uploaded daily: 60.000; Users: 10.000 users visiting the site each day; Mailing List: 15,000 registered addresses; 5000 copies of Jamma magazine every month.
---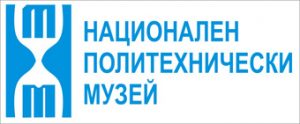 The National Polytechnic Museum is the only museum in Bulgaria that collects, studies, preserves and presents the development of technics, science and technologies that has influenced the life in our country. Over 1000 exhibits are displayed in the permanent exhibition. Only here one can see three-wheel Messerschmitt KR 174; 1928 Ford Model A; old motorcycles; a wooden bicycle; an unique collection of mining lamps; equipment for producing rose oil; a rich collection of pocket clocks. There are also radio and television receivers, sound recorders, phones, musical instruments. The Bulgarian contribution to the development of computing equipment is also presented here – the first Bulgarian microcomputer IMCO – an analogue of "Apple II Plus", calculator ELKA6521 – the fourth one produced in the world and the first that includes the rooting function.The museum is a place, where people can spent pleasant and useful hours with their families, relatives or friends..
---


Vending Inside concept aims in offering the vending market the instruments it needs for revealing the maturity and development of the moment. Vending Inside aims to offer an accessible and smart concept, easy to read, with information on company profiles, product presentation, analysis, articles, interviews, but it also provided the possibility to find the information you need, the technical features of certain components. This is the magazine where you can find the successful stories of those who put the mark on the industry during the last 20 years. The magazine will also reveal the dream places where the best coffee in the world was born, or the places where cash no longer exist, since the electronic payment took its place. Vending Inside is the magazine inside the vending industry that offers information, communicates messages, educates the consumers, and transmits the benefits of the vending services and products to the large audience through the direct connection of all the actors in the market.
---
Yogonet.com is a digital newspaper dedicated to the gambling industry. On its English and Spanish editions, it brings all the information related to this sector, such as casinos, bingos, lotteries, openings, tender processes, racetracks, tournaments and legislation.
---
MyDearDrone provides you with all the vital information about drones such as reviews, articles, video, guide, technical help in one place but presented in a structured way so you will able to find the right information efficiently and will able to understand it.
---
The National Association for Spa and Wellness Tourism /NASТ/ is nationwide represented tourist association with non-economic goal, registered in the National Tourist Register of the Republic of Bulgaria. NAST is the first Spa Association in Bulgaria founded on 30.10.2004 in Velingrad by Spa Hotel Owners, as well as by main representatives of companies directly or indirectly involved in the Spa Industry, all of them sharing one and the same idea of establishing a clear Spa Concept in Bulgaria. The NAST members are four and five-starts Spa Hotels and Resorts, Spa vacation villages, having the capacity of over 8 500 beds altogether, Spa Treatment Studios, Spa Centre Chains, know-how companies, Spa and Wellness Equipment producers and sales representatives , Spa cosmetics and wellness equipment and accessories, Spa experts and therapy consultants , and tour operators..
---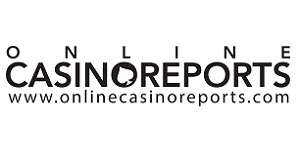 OnlineCasinoReports.com™ is the one-stop shop for online gambling. We provide a comprehensive listing of online casino and product reviews, informative guides, headlining industry news, and innovative tools showcasing the top bonuses and promotions. A veteran of the industry, OnlineCasinoReports.com™, has been a trusted source for players and industry professionals of valuable information in the world of online casinos since 2002. We specialize in comprehensive, up-to-date reviews of secure and trusted online casinos, sportsbetting sites, lotteries, and bingo and poker sites; in-depth industry news; guides; special services and more. OnlineCasinoReports.com™ truly is "where gamblers meet".
---


PressGiochi.it is a new digital daily newspaper dedicated to the Italian gambling industry. All of the industry's elements can be found in it: Newslot, Vlt, casinos, poker, betting, bingo, lotteries, on or off-line with editorial content, articles and interviews. In PressGiochi.it you can find information about companies, international and national events.Our editorial board writes on business, products, legislation, marketing, management, technology and different subjects associated with the gaming sector. PressGiochi.it brings every day all the main and up-to-date news in the gambling business.
---

SBC (Sports Betting Community) is a fast growing news, media and events organisation that works with industry leaders to develop the betting and gaming industry. Headquartered in London, the group has 70+ employees across Europe, the US and Latin America. With ambitious expansion plans, SBC is a high growth and innovative company focused on customer commitment and quality.
SBC Events
organise some of the world's largest sports betting events in locations like London, Barcelona, New York and Malta. Our events include established brands like SBC Summit Barcelona, SBC Summit North America, CasinoBeats Summit and Betting on Sports Europe.
SBC Media
is the largest b2b news publisher in the betting and gaming industry with more than 50 news stories published every single day. We operate a network of news, content and advertising for operators, suppliers, service providers and affiliates to promote their brand, products and services via news portals such as SBC News, SBC Americas, CasinoBeats, Esports Insider, InsiderSport and SBC Magazine.
SBC is part of the Sport Global Group of companies which also include Esports Insider Limited and affiliated company Oddslife Limited.
---


SiGMA, the Summit of iGaming in Malta, gathers under one show affiliates, operators, solution providers and regulators. With over 300 gaming companies based in a five mile radius in Malta, it was only a matter of time before such a show kicked off. Find out more atwww.maltaigamingsummit.com.
---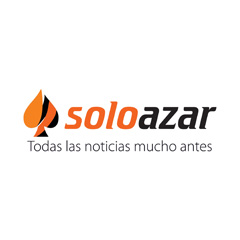 Soloazar is a digital newspaper specialized in the gaming industry. For 17 years, more than 17,000 subscribers receive daily breaking news about the sector through the newsletter in its two versions: Latin America (in Spanish) and International (in English), where there also are all the coverage of the most important events. In addition, SoloAzar has presence in social networks: Facebook, Instagram, Twitter, LinkedIn and Tik Tok.  
---


Your guide. Printed and Online Buyer's Guides and Directories listing amusement machine suppliers, coin-op game manufacturers, gaming equipment suppliers, casino equipment suppliers, theme park equipment suppliers and kiosk products, machines and equipment.
---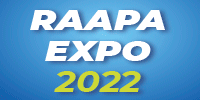 RAAPA EXPO  is an event of great significance for the entertainment industry in Russia and the CIS. This is an exhibition that brings together professionals, businesses and institutions, where customers can learn about new trends in current attractions. This year, an area of ​​6,500 square meters is expected to represent about 200 companies from Russia and over 20 foreign, including Britain, Italy, Canada, Mexico, Turkey, Belarus, Spain, Belgium, Germany, China, Switzerland, Poland, The Netherlands and others. Over 4,000 professionals take part in the RAAPA EXPO every year. Together in the world of entertainment!